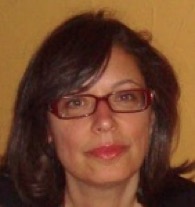 A former print and broadcast journalist, Angela Bianchi has written more than 200 articles for various Canadian dailies and magazines, and produced many reports for the CBC and Radio Canada International.

She has also reported from Rome: freelancing for a daily, radio, and Newsweek Magazine during the trial of Mehmet Ali Agca, the hijacking of the Achille Laruo cruise ship, the grenade attack on Rome's Café de Paris, and the terrorist attack at Fiumicino airport.



As a published travel writer, she has written about numerous destinations including pre-glasnost Moscow, Estonia, Finland, Japan, England, Spain, Portugal, Denmark, Austria, Jamaica, Bahamas, Costa Rica, St. Lucia, Cuba, Mexico, Scotland, Ireland, Italy and France.

In 2007, Angela branched in documentary filmmaking with The Red Jacket, which was screened at the Victoria Film Festival in 2009. It was followed by Zia and Friends, which was screened at the Italian Contemporary Film Festival in 2013. Two documentaries are currently in pre-production.

In addition to production work, Angela is an advocate for seniors, bringing to attention the needs of the frail and elderly in public institutions via media interviews and public speaking engagements.

She has two Bachelor of Arts degrees. One in journalism, from Ryerson University, and another from York University, history major.